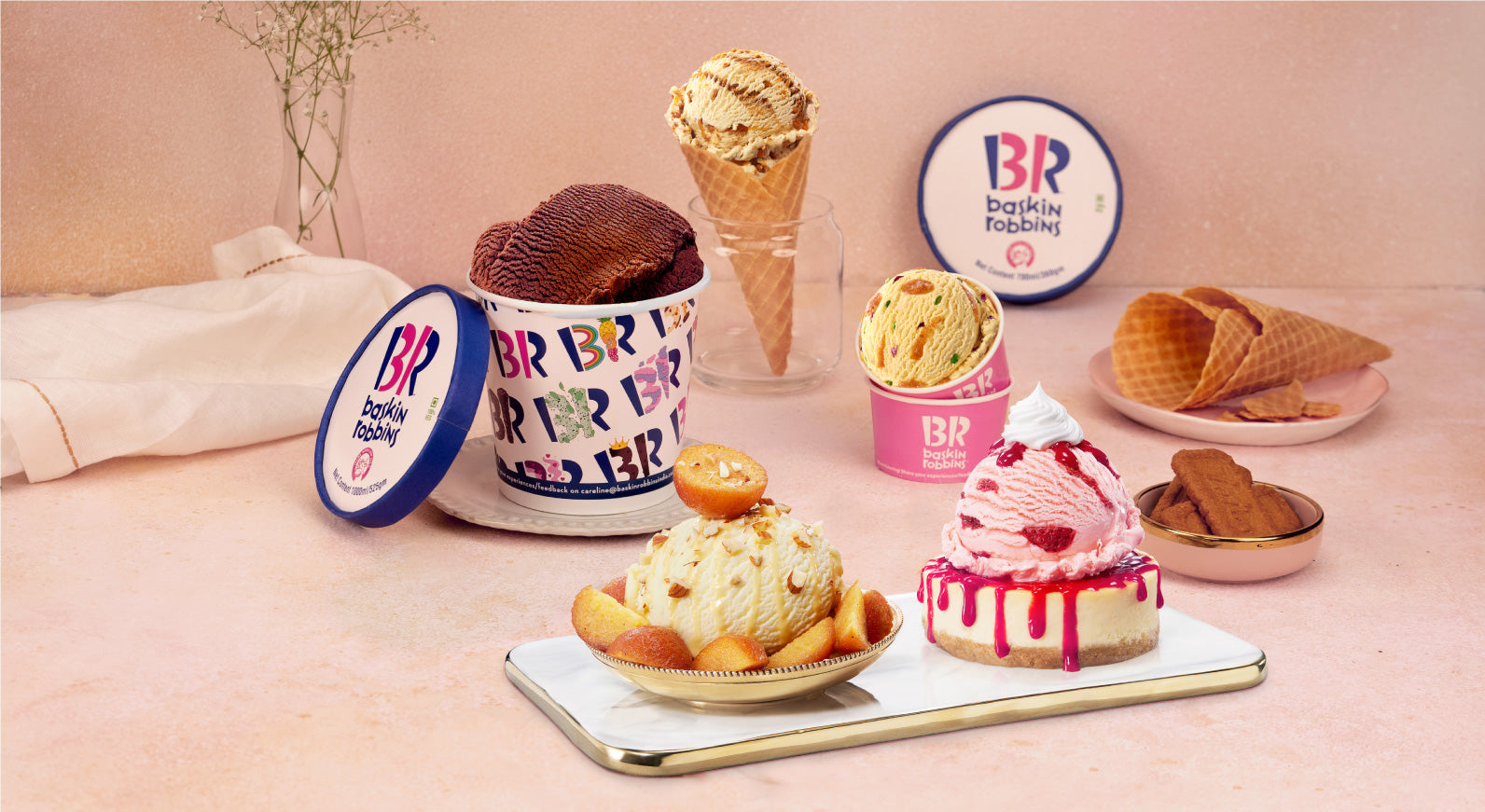 We all know the more, the merrier. But is there such a thing as having too many choices? In life, perhaps.  At Baskin Robbins? No way! 
Famous for having 31 ice cream flavours for every ice cream fan out there, we at Baskin Robbins are taking our love for variety and innovation to the next level. We're going to make sure you're always #SpoiltForChoice, every time you visit your nearest Baskin Robbins parlour. 
Want to know how? Read on! 
#1 New Gulab Jamun Ice Cream and Sundae 

We might be an American brand, but we take our love for Indian desserts very seriously! That's why, for the first time in India, Baskin Robbins has introduced a Gulab Jamun ice cream and a Gulab Jamun sundae as well. Whenever you're in the mood for a fun desi treat that's an ode to the King of Mithai, look no further- your favourite dessert destination has it all!
#2 New Cheesecake Sundaes 

Not one, not two, but four new decadent Cheesecake Sundaes await you at Baskin Robbins! A perfectly-baked Cheesecake with a scoop of ice cream and delicious sauces make this a treat you're not likely to forget. We have four different variants- Strawberry, Nutella, Mango, and Lotus Biscoff. 
Drooling yet? Us too.
#3 New Lotus Biscoff Ice Cream 

If we have something for the Indian palate, we have something for the globetrotting one too! Introducing the new Lotus Biscoff ice cream- as gourmet, premium, and rich as it can get. 
Tbh, it's like taking your tastebuds to Europe. No jokes.
#4 New Billionaire's Chocolate Ice Cream 

Everyone has a billionaire within them…someone who has an extremely evolved palate, someone who appreciates the finer things in life, and someone who will always choose luxury, no matter what. 
Our Billionaire's Chocolate is crafted keeping this persona within you in mind. A rich chocolate ice cream with luxurious textures and discreet flavours, Billionaire's Chocolate will give you a taste of the Billionaire lifestyle. Pun intended!
There's Lots More 

These new desserts are an extraordinary addition to our already vast menu. If you thought Baskin Robbins was great for just ice cream, think again. We're focused on making sure you're always #SpoiltForChoice, and so we've made BR the ultimate dessert destination! 
We offer ice cream cakes (hello, new way to celebrate!), slushes, thickshakes, an assortment of sundaes AND more than 31 premium ice cream flavours. 
There's something for everyone here- all tastes, all ages, and all kinds of people!
So let's get you #SpoiltForChoice…check out our menu and start ordering today!