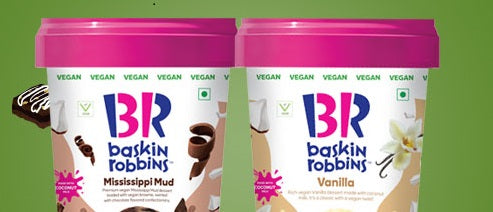 If we say 'ice cream', one of the first things you'd associate with it is milk, because everyone knows, you can't have ice cream without milk. Right? 
Wrong!
Ice cream without dairy is very much a thing- and a very, very delicious thing, at that.
In today's day and age, we see a large number of people being aware of what they should and should not eat, and for a lot of them, that includes dairy products- milk, cheese, butter, paneer, etc. There is a growing community of people who are switching to a vegan lifestyle for good.
Additionally, stats show that over 65% Indians are lactose intolerant, and the jury's still out on why exactly people develop intolerance to dairy. 
Does that mean these people have to give up on the foods that they love? Certainly not! There are a lot of vegan alternatives to traditional dairy products. The ice cream industry is changing rapidly too, evolving to suit the constantly-evolving consumer palates, which also means that it's becoming more inclusive than ever. 
And so are we! We've listened to our consumers, and so we're introducing an all-new vegan ice cream range. 
If you're a little shocked, we're not surprised, because a lot of  vegan ice creams don't really 'feel' like ice cream. They look different, feel different, and even taste different. But our vegan ice creams are exactly like our regular ice creams- because we pride ourselves on the rich creaminess that our ice creams have, and our vegan ice creams are no exception! 
Made with premium, creamy coconut milk, our vegan ice creams currently come in two amazing flavors- the universal favorite Mississippi Mud, and the ever-classic Vanilla. Whoever said vegan ice cream isn't as delicious as regular ice cream was wrong- because our vegan ice creams are decadent, indulgent, and taste pretty much the same as regular ice cream. 
Baskin Robbins, compromising on taste? No chance!
So whether you're lactose intolerant, allergic to dairy, vegan by choice, or just someone who's eager to try something new, give our new vegan ice creams a try. 
Which one will you try first? The new vegan ice creams are available in prepacks of 450 ml  and are priced at Rs 349 (Vegan Vanilla) and Rs 389 (Vegan Mississippi Mud) respectively.  
Order them here and let us know! Visit our website bit.ly/3cNwqNN
Alternatively, you can also visit a Baskin Robbins near you, or order them on Swiggy/Zomato!