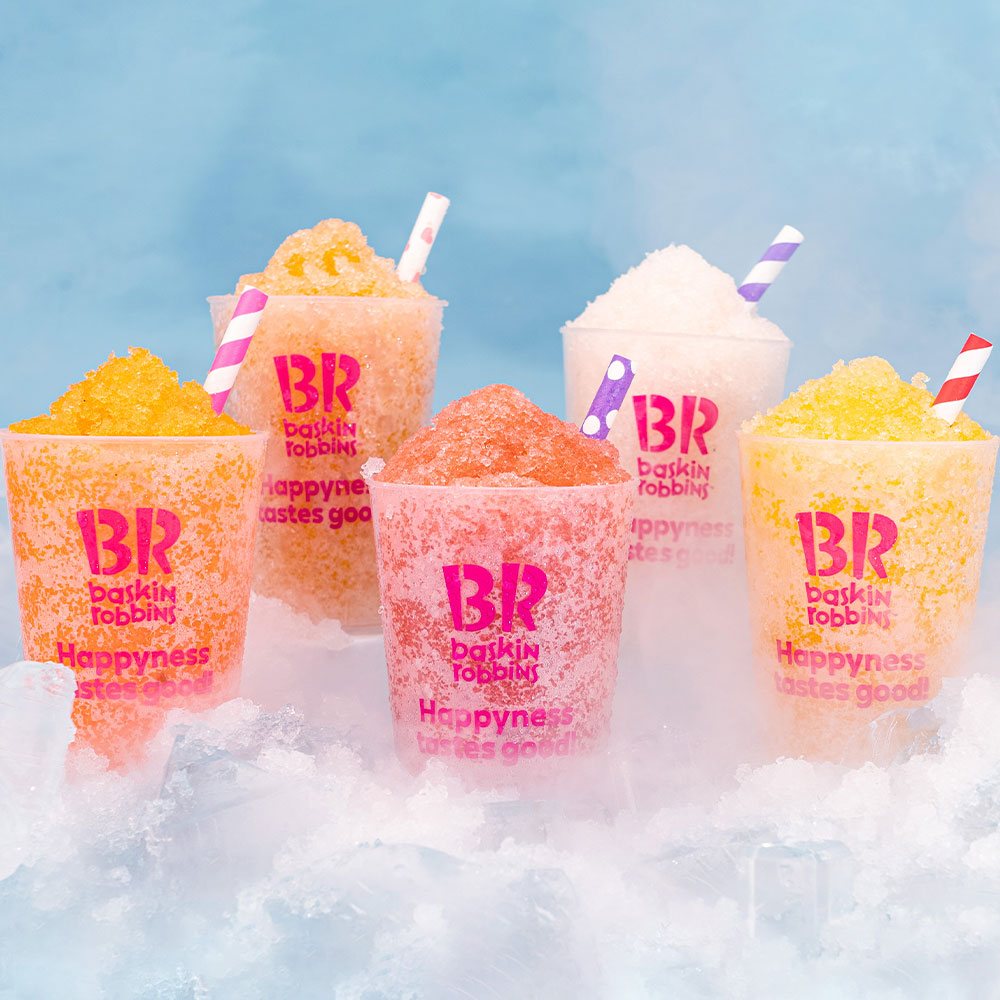 Close your eyes and think of those long, summer days. What do you see? Sunny streets, perhaps. Maybe a friendly cricket match or two, which is followed by a run to the nearest gola wala, who is ready and waiting with your favorite icy treats. 
And who can forget the first time you had a gola? The crushed ice dancing on your tongue, the sweet flavors tingling your tastebuds, and the whole experience giving you a rush of fun and merriment that's unlike any other! We're sure that not many people will forget what their first time trying a gola was like- because it's hard to not fall in love with the delicious treat. Whether it was Kala Khatta or a different flavor, those 'gola feels' made all the difference! 
And while the gola experience was limited to summer vacations or the occasional good report card during school days, the 'gola feels' are super easy to get now thanks to Baskin Robbins' new range of icy slushes!
As an ode to the merry walk down memory lane, Baskin Robbins has launched a range of icy slushes- crushed ice in a glass- in flavors that will take you back to your childhood days.In flavours like Kala Khatta, Masala Guava and Orange Mint, these five slushes are delicious to taste, fun to drink, and very, very simple to get! 
The slushes come in the following flavours-
Kala Khatta: Refreshing Jamun slush with black salt that tastes sweet, tart, and zesty all at the same time.
Masala Guava: Slush drink with guava and a dash of chilli. A rejuvenating walk down memory lane is certain!
Orange Mint: Pleasant orange and mint slush drink with sweet, fruity overtones. Summer will last all year!
Mint Mojito: Slush Mojito cocktail with lemon and mint. A completely different way to enjoy a Mojito!
Peach Ice Tea: Slush based chilled iced tea with a delicious flavour. This is your new favourite!
The slushes are priced at Rs185 each and are available on Swiggy, Zomato and Baskin-Robbins Parlours across India. If you're based in Mumbai, you can also order from the official Baskin Robbins website. You can also visit your nearest Baskin Robbins parlor, or just order with a few clicks on your phone! 
Refresh and shake up your routine and get those 'gola feels' whenever you want, and feel the rush of taste, icy textures, and fun surround you with every sip of a slush.